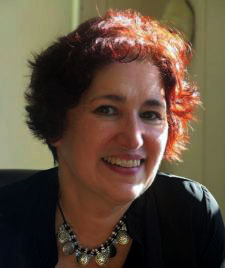 Welcome to my play world, a tragically gleeful theatre of the impossible. Though all my plays are cries against oppression, I believe in the transcendent power of enchantment. Facing horror while holding onto beauty makes the path to empathy alive for me.
As Artistic Director of Boston-based multimedia theatre company Sleeping Weazel, I've been blessed to encircle my plays and my understanding of art as social practice in a larger landscape of artists. Through presenting works like Kenneth Prestininzi's tragic gay love story, Ugmo and Eenie Go Down the Ruski Hole, and Robbie McCauley's paean to jazz and the African American experience from slavery onwards in Jazz 'n Class, I am able to contribute to the social fabric of U.S. culture by association with artists whose collective experiences stretch far beyond the limits of our individual bodies and experiences.
Currently, I am in pre-production for The Audacity: Women Speak, a multi-vocal, multimedia performance event that Sleeping Weazel will open on March 28, 2019 at the Calderwood Pavilion in Boston. I am also working towards the spring 2021 premiere of Everyday Life and Other Odds and Ends, a multimedia theatre/dance piece placing glimpses of the verbalized inner life in conversation with a heightened view of family dynamics affected by the challenges of living with Parkinson's disease. This piece, which brings dance back into the center of my work, will also zoom out to the anxiety and beauty of the world outside, pointing to the metaphysics of the human condition in a hovering between earth and sky.